This morning while perusing one of my favorite blogs, EcoEtsy, I read the most recent posted article by Moonbeads titled "
What Is Low Volatile Organic Compound (VOC) Paint
". Of course, as a professional Faux Finisher / Decorative Treatment Installer this subject hit very close to home and I started writing up my comment back.
Suddenly I realized my comment had taken on a life of its own as it grew and grew in length and depth and it became clear that my own blog post was definitely in order!
To fully comprehend what I'm saying below it is important to first
read the post
over on the EcoEtsy team blog. Its okay, I can wait. I have a good book here. Ooh, or maybe I'll peruse some of your Facebook pages while I wait…
Okay, now that you're back, let's continue that conversation.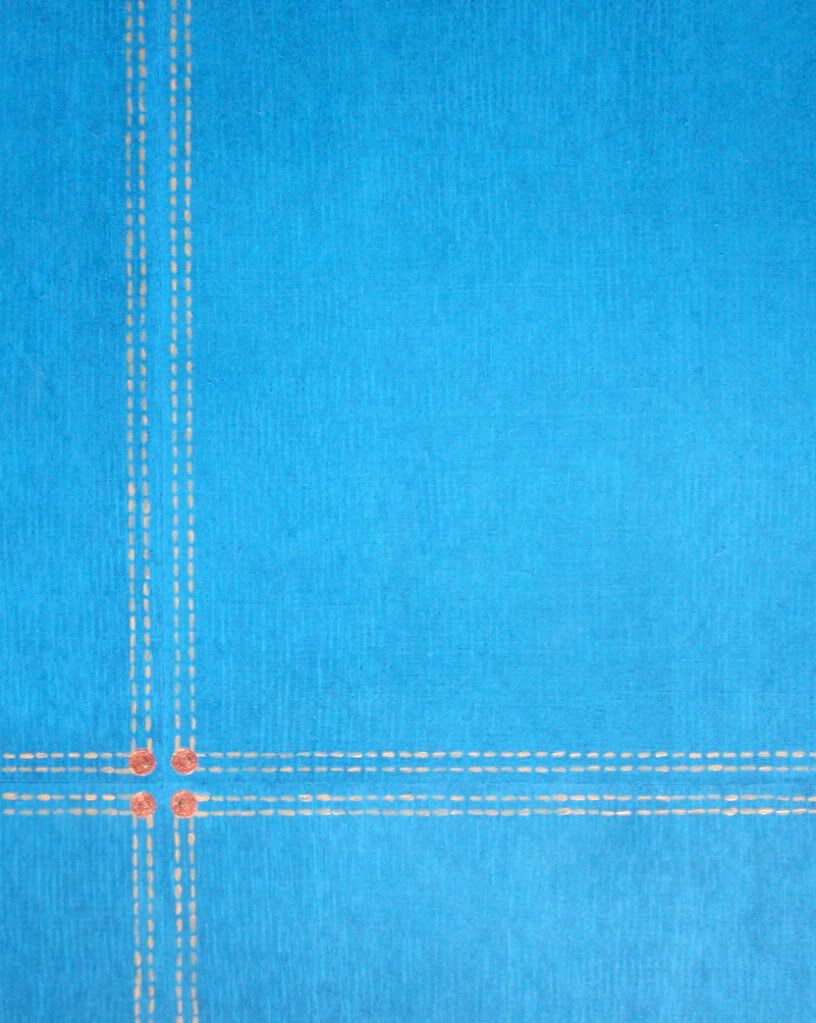 I think it's really important to point out the info in both the No-VOC and Low-VOC bullet points because a very common misconception is that No/Low VOC paint will also not smell bad. This is not always true! Sometimes an odor is still emitted while painting. The VOC itself only comes into play
after
the drying process has been completed -- it is not the "new paint smell", those are individually different items.
The compounds are released as paint cures. Some paints take up to 90 days to fully cure, some NEVER fully cure and will release the compounds into the air forever (some alkyd paints are this way). The bullet mentions Benjamin Moore Aura as an example of Low-VOC. I use this paint almost exclusively now for that very reason but it does still smell "painty" when rolled on.
Natura
is a somewhat more recent addition to the line of environmentally responsible paints that the company offers. I haven't had a chance to try it yet but am fully intrigued by its properties! Based on the website Natura:
♥ Is washable
♥ Fade resistant
♥ Dries to the touch in 30 minutes, can be recoated in 1 hour
♥ Is virtually odorless
♥ The top coat paints are mildew resistant (flat, eggshell, semi-gloss)
♥ And has zero VOC
Now here's something
very
important to remember when it comes to paint --
just because you bought a zero VOC paint doesn't mean it will be that way when you take it home
.
Wait…what?
That's right. You may grab that can of paint that reads zero VOC on the label and feel great about your purchase but unless you know for absolute certainty that the
tint
used, to turn it that lovely shade of forest green you desire, is also zero VOC, everything you just did to better your environment with the paint itself is undone in a flash.
This is where Benjamin Moore (and other boutique paint shops like Sherwin Williams, etc. -- check with your local retailers to find out for sure!) win because when tinting Natura, Aura or any of their Low/No VOC paint options the tint is also a Low/No VOC option.
This is a little known fact and something crucial to your health because the pigments and binding agents in latex based tints are excessively stronger than those found in a tube of acrylic craft paint for example. Remember, that teeny little squirt they put into the can of bright white paint has to turn it as dark as the forest green on the paint chip you brought them to match right?
It is always a good idea to ask the person behind the counter who is mixing your paint any questions like this. If they can't answer or are not sure then chances are there will be VOC in the tinted can of paint you take home with you.